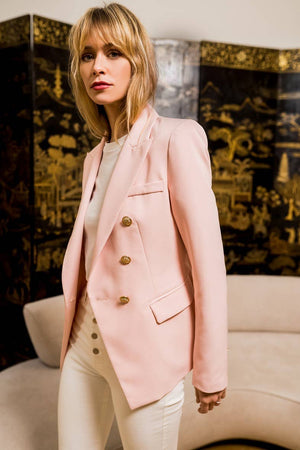 Light Pink Blazer with Gold Buttons
Light pink double breasted blazer with gold buttons. 
Veste avec col à revers, manches longues. Fermeture à boutonnage croisé sur le devant avec boutons métalliques dorés. Peut se combiner très facilement avec nos jupes en tulle Aria CK08077 pour un look habillé, ou nos pantalons costume Natacha en coupe droite ou flaire.
CHOKLATE PARIS - Veste blazer ajustée croisée boutons dorés - V1721B