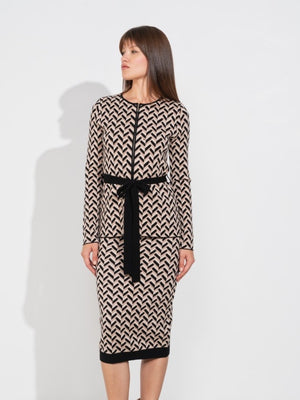 Kensie Belted Knit Top
This Kensie Belted Knit Top is a stylish and luxurious choice for cooler days. It features a zip high end knit that is tied together with a belted waist, giving you the perfect fit for any silhouette. Pair with matching knit skirt.
Crafted with quality materials, this top is sure to bring ultimate comfort and warmth.
Made in Portugal