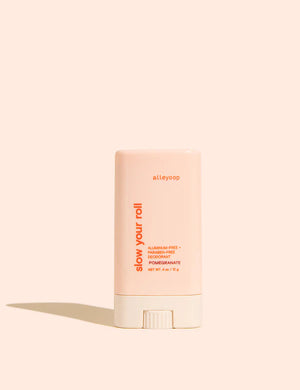 Slow Your Roll mini
What is it? A mini version of Slow Your Roll. Hit the refresh button with an all-natural, aluminum-free deodorant that keeps you fresh and slows hair growth.
Why is it special?

Keeps you feeling and smelling fresh all day and night (and the next day). 

Coconut Oil protects & hydrates your skin, while Zinc Oxide keeps you smelling fresh all day long.

Organic essential oils (Tea Tree + Grapefruit Peel + Lavender) act as natural antibacterials that also slow hair growth (less time shaving–double yes!). 

All-natural, aluminum-free, and alcohol-free.