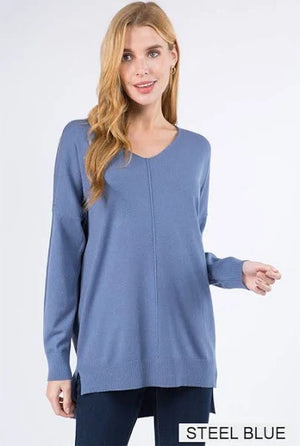 Steel Blue V Neck Sweater
Our award-winning, feather-light sweater is exquisitely comfortable, and pairs perfectly with leggings or denim from Dreamers by Debut.
Our best selling light weight sweater is incredibly comfy and looks great with leggings or jeans by Dreamers by Debut Constructed with the highest quality materials, this timeless and trendy sweater is designed to elevate any outfit. With its soft texture and flattering fit, it's an effortless addition to any modern wardrobe.